Want more from real estate? Become a Florida Elite Associate.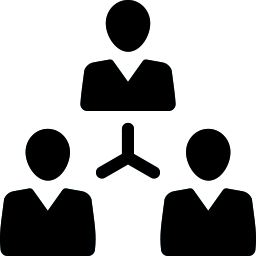 Traditional real estate brokerages in Brevard County and abroad are often guilty of taking too much money from their sales associates' commission checks. In an industry where cash flow is critical for daily operations and business development, an unfair commission split greatly limits the potential of an agent. Consequently, this ends up placing limits on the brokerage itself. Florida Elite Real Estate is built on the idea that if a company's agents are thriving and keeping most of their commission, they're far-better equipped to help their clients, close more deals and grow their business quickly. In time and with our associates alongside, Florida Elite Real Estate aims to build trust on the Space Coast as Brevard's most-professional, top independent real estate brokerage.
          Technology has empowered sales agents to promote themselves online like never before. We want our agents to embrace change on every level in order to keep an edge over the competition. We want our agents to take charge of their own lead generation in the most effective and efficient ways possible. We want our agents to waste as little time as possible with paperwork and clerical tasks so they can focus on income-producing activities. Ultimately, we want each one of our agents to elevate their business to levels that can sustain the best life possible – whatever that vision may be.
Some of what Florida Elite offers to it's agents:
Competitive, fair and flexible commission structures.

Independently owned and operated. No corporate transaction fees.

Professional Errors & Omissions Insurance included on every transaction.

Virtual office with cloud-based, paperless document management system.

Complete freedom to brand your business & personal website as desired.

5 FREE, Florida Elite branded FOR SALE signs.

Bi-weekly (and completely voluntary) group mastermind meetings focussed on problem-solving, maintaining a competitive edge, goal-setting, evolving technology, new ideas, new listings, and new ways to lead generate.

Full access to our list of marketing associates including top industry professionals specializing in photography, videography, signage, virtual tours, virtual staging, SEO, print & web advertising.

Friendly "in-and-out" policy – If you decide to leave, you take 100% of your active listings and pending transactions are released at the normal, agreed-upon commission structure. No penalties, no worries. We want everyone to be happy – whether it's with us or another company.
          Our focus as a company is not recruiting; it is retaining the right professionals who mirror our values and want to grow with our company. If you're interested in learning more about working with Florida Elite Real Estate, all inquiries will remain strictly confidential.
Please contact Matt Canina at 321-266-1798 to discuss.