Matt Canina, Broker/Owner
Direct: 321.266.1798  Email: mattcanina@gmail.com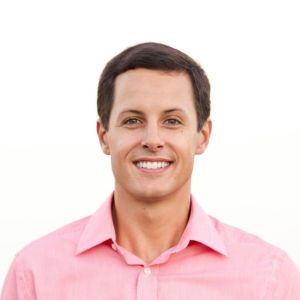 Matt Canina is a licensed Florida real estate broker and owner of Florida Elite Real Estate. Matt began his career at Keller Williams Realty in Suntree. In 2012, he accepted a position at RE/MAX Olympic Realty in Indialantic. Since then, he's grown to be a top Realtor in Brevard County with over $40 million in individual sales. His local knowledge, steadfast commitment to the goals of his clients, his drive to conquer complex obstacles, and his ability to communicate and execute are just some things that help define Matt.
As a Beachside Native, Matt Canina knows the nuances of each city and township in Brevard County. He grew up navigating the Intracoastal waterways and surfing along Brevard County's 75+ mile coastline. Matt's one of only a select handful of Realtors with real knowledge regarding local water depths, deeded access, riparian rights and environmental restrictions that affect waterfront home values. This type of insight and is necessarily to adequately help buyers and sellers alike.
Always thirsting for knowledge, Matt stays up-to-date with the real estate market trends that are shaping the area. His knowledge is substantiated by hundreds of former clients in – all price ranges – who have either found their dream home with Matt or have been able to sell their properties for top dollar. No matter what type of market, Matt's goal is to never sell your home short of what it's worth. For a brief synopsis of how Matt Canina achieves these results, please read how we accommodate our sellers and why experience matters.
In 2014, Matt Canina married his best friend, Kristina Johnston. Both Matt and Kristina grew up in the area. Matt graduated from Holy Trinity; Kristina graduated from Satellite High School. Both graduated from Florida State University, but they didn't officially meet until after college. Within a few months of dating, and ignoring all conventional common sense, Matt and Kristina purchased a home together. With intentions of "flipping it" for a quick profit, they decided to move in to it together. That was the best decision of Matt's life, and the rest is history!
Matt and Kristina currently reside in the Baytree neighborhood of Suntree, FL. Aside from being a phenomenal wife, friend, chef, travel agent and wine connoisseur, Kristina is a full-time laboratory technologist. When Matt's not selling real estate, he enjoys working on his own property, gardening, surfing, cycling, attending local events, supporting local establishments and traveling. As a food & wine enthusiast, Matt can always point you towards the best local restaurants suitable to what you're craving.
Now that you have some basic information about Matt Canina, please feel free to look around his website. If you're interested in speaking to Matt about a real estate need, please contact him directly. He will do the best he can to promptly answer any questions you may have about buying or selling a home. His goal is always to help others on an individualized, personal basis. Feel free to call him directly at (321) 266-1798.
136 Lanternback Island Drive from Matt Canina on Vimeo.
Honeymoon Hill Riverfront Estate in Merritt Island, FL from Matt Canina on Vimeo.