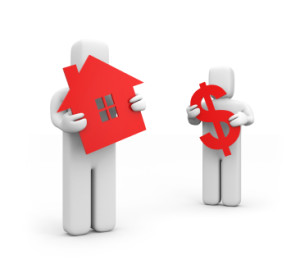 Searching for the agent in Brevard County who can properly sell your home quickly and for a fair price? It's important to understand that knowledge and skill can save you time and money. Matt Canina is a licensed Florida real estate broker and a dedicated, lifelong student of real estate. This quality guarantees that clients of his receive the best representation and exposure for their properties in any real estate climate. These days, over 96% of all homebuyers and future sellers begin their search online. Real estate professionals utilize listing systems like the Brevard MLS which then syndicate listings to 3rd party websites like Zillow and Trulia. A successful Realtor knows the value of effective, professional real estate marketing and acknowledges that quality imagery and specific details paint the first impression many buyers take from a particular property. Matt Canina sells a considerable amount of Brevard County's annual market share by investing a great amount of time into each listing he takes. He understands how critical it is that the information provided online accurately describes the homes and condos he is hired to sell. If you're looking to sell your home for top dollar in any real estate climate, it's important to hire a market leader like Matt Canina.
What you can expect:
1.) Full representation – Full disclosure – Full obedience relative to the law – Absolute trustworthiness.
2.) Custom-fit property evaluation – Every condo and home in Brevard County is different, and it takes a seasoned professional to determine current market value. Matt Canina can provide you with comparable Brevard County real estate sales data and a detailed analysis of current inventory and how your home or condo fits into the current market.
3.) Professional Imagery – We believe two things. First, there is no substitute for professional photography. Second, quality is always paramount to quantity.
4.) Aerial & Elevated property photos for waterfront homes and unique properties by WorksPhoto.com highlights the geographic features of a subject property.
5.) Eloquent & detailed property narratives approved by the seller.
6.) High Definition Slideshows / Virtual Tours / Videography.
7.) Effective print advertisements for open house events.
8.) Peer-to-peer Broker events to market your property within the broker community.
9.) Unparalleled global internet syndication to every major real estate website and affiliated websites.
10.) You can expect your home to sell in the time allocated within the agreed-upon listing agreement. If we don't sell it, you pay us nothing.